About Marc Perkins Photography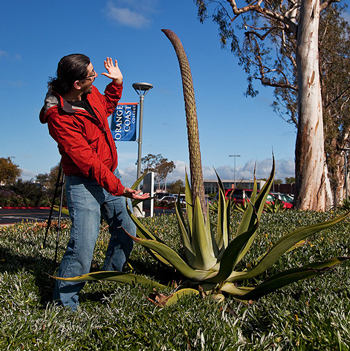 Twitter: @mperkinsphoto
Blog: marcperkins.net
Google+: gplus.to/mperkins
Email: mpphoto@marcperkins.net
Biology professor
I teach biology at Orange Coast College in Costa Mesa, CA, focusing on the organismal side of the field (zoology, botany, etc.). Given that I teach a survey intro course for majors, I dabble in a bit of everything (ecology, evolution, physiology, microbiology, zoology, botany, mycology), but am an expert in none.
Photographer
I suspect a camera was thrown into my hand shortly after I could walk, and I've enjoyed filling up rolls of film and memory cards ever since. I find myself usually taking close-up shots of my subjects, which I generally prefer to be non-chordate in nature (lizards, cats, and a few special primates excepted). My current setup is a Canon 30D with a 15-85mm EF-S lens, 60mm EF-S macro lens, and a 580 EXII flash.
Cook, cat lover, and more
I love to cook, and I'm completely enamored of a new class I teach called Biology of Cooking. I'm a sucker for my two cats, backpacking, food trucks, sleeping in (don't expect to see many sunrise pictures), and board games.
Disclaimer
This site has nothing to do with my professional activities or employment at Orange Coast College, and is not sponsored, endorsed, or supported in any way by my employer.
Photograph by Greg Russell (Alpenglow Images)